About - High Performance Alloys
Our Business
High Performance Alloys, Inc. (HPA or HPAlloys) is a small business leader in the superalloys industry. We supply materials to industries with extreme environments that require resistance to wear, corrosion, and/or high temperature. We offer custom cutting on our water jets, and our forges can create many exotic properties needed for your extreme use cases. We also offer both small and large quantities, and many items are able to ship the same day ordered.
High Performance Alloys provides many 'in-house' services to aid our customers in getting exactly what they need, when they need it. Being a distributor, service center, and a producer helps us meet our customers' specific needs within a very short time. We have an ever expanding line of options to meet your material requirements. Give us a call and ask what we can produce for you. We can supply products with the most demanding requirements, and we invite you to put us to the test.
Family Owned and Operated
Family owned and operated, we pride ourselves in delivering an unmatched level of service and depth of knowledge to our customers. Russ Kirchner II, a Metallurgist and Corrosion Specialist, started this company in 1984 with the intent to sell common Nickel alloy requirements quickly and economically.
Today, we offer a broad product line with forge manufacturing and stock cold worked, high strength materials. High Performance Alloys serves the special needs of the aerospace, chemical processing, oil-gas, medical, and food processing industries with fast and friendly service.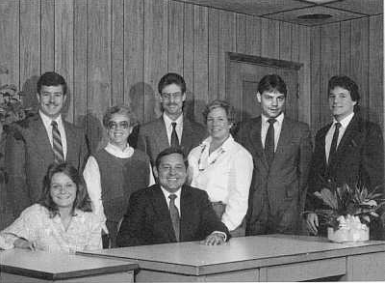 Distributor & Metals Service Center
From random length to cut pieces, High Performance Alloys has an option to provide your requirements. We are excelling in material conversion and cold working stainless steel through a variety of processing. Our water jets can cut tiny pieces from sheet or plate. Our machining center offers surface grinding and centerless grinding. We also offer additional processes such as rough machining and light fabrication. Our lead times for machining and grinding depend on how much material is being quoted. Special size or temper required? We have production capabilities in-house that produce bar to many tempers and sizes on an as needed basis.
Producer of Exotic Alloys
While we aren't going to be the ones mining the material, we are able to do advanced work to refine or enhance the metal's native properties. Our rotary forges, rolling mills, and 750 ton forge press helps us produce special metals beyond the melt. Our production is focused mostly on cold worked high strength. Our high strength N60 is one of the best alloys for galling and wear.
We specialize in making the sizes and alloys that are not common, not produced yet, or too small of a quantity that a larger mill will not produce!
Let our friendly sales staff take care of your needs today and call 1-800-472-5569!
Experience
Our management and sales team have many years experience in various specialty material industries. We have metallurgists on staff that help to provide an often needed clarification on engineering requirements. Talk to us about your metallurgical needs. High Performance Alloys will help you in selecting the most cost effective material for your application.
Mill Quantities
High Performance Alloys stocks material from several high quality material producers. When it comes to quality, our high quality suppliers enable our customers to take advantage of the best materials available. Sometimes we have the floor space and can offer an inventory program for our customers. We also offer custom stock for just-in-time deliveries. With the industry wide production delays, it is highly recommended to get your mill order in over a year in advance!
Emergency Needs
Many customers keep us in mind for their emergency needs, small quantities, and producing that special item that is not to be found anywhere.
We help our customers by producing sizes or alloys in a short amount of time - that's what we specialize in!
Privacy Policy
Link to our contacts page.
Link back to top of page
Link to all alloys